WE BRING CLARITY
To Help You Make Important Life Decisions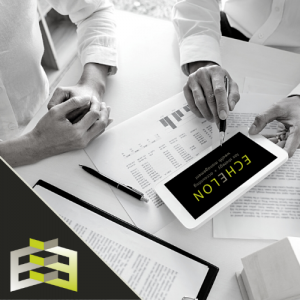 At Echelon Financial, our advisors can help you optimize your wealth by minimizing, deferring, or offsetting your tax liability. Life insurance can provide tax-sheltered growth and tax-free payouts, essentially allowing you to grow part of your wealth tax-free for the benefit of the next generation. 
In many cases, the positive impact insurance can have on a portfolio inspires our clients to consider it as an alternative to a traditional conservative investment.  If you have investments inside a corporation, those benefits can be even more compelling – reducing fully taxable investment income and creating tax-free shareholder dividends to distribute the death benefit proceeds. 
We conduct regular in-depth reviews for our clients on the following types of insurance:
Life Insurance
Long Term Care Insurance
Auto & Home Insurance
Disability Insurance
Umbrella Insurance
Health Insurance
Consider Your Options
It is highly recommended that you consider your options carefully. After all, you're putting your hard-earned money into a financial investment that may or may not serve your best interest.  Talk to a professional financial planner who can guide you as you make your decisions.
Echelon Financial can help take the guesswork out of life insurance.
When you need to review your insurance policy or annuity investments, you can trust Echelon advisor's to help you build a good investment strategy that you can implement to ensure you and your family's financial protection.
Reach out to Echelon Financial today to get you started or to review your current policies.
DOWNLOAD OUR FREE GUIDE WHEN LOOKING TO OPTIMIZE INSURANCE POLICIES
Echelon Financial specializes in investment management.
Our approach is based on four founding principles:
Plan for Tomorrow, Today.
Our mission is to improve the lives of our clients and their families by providing objective financial advice and exceptional service. Let us show you how.