Client-Focused Strategy
Investment Management with Your Life in Mind.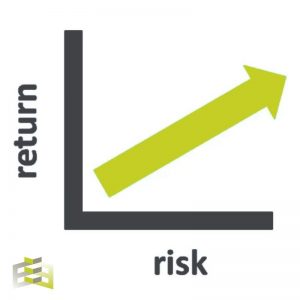 Our investment portfolios are carefully tailored to your investment objectives. No cookie cutter portfolios. We do this by minimizing the risk in your portfolio, working to improve returns, and creating predictable and sustainable income.
There are three key principles we follow to help protect your nest egg:
1.) MINIMIZE COSTS
The best predictor of future returns is the cost of your investments. In other words, low-cost investments are expected to provide better returns than high-cost investments.
For that reason, we build our retirement portfolios using low cost investments such as individual stocks, bonds and Exchange Traded Funds. This helps to improve the success rate of your retirement plan and reduce unnecessary risk.
2.) TAX EFFICIENT INVESTMENT STRATEGIES
Each time an investment is sold outside of a retirement account, taxes come into play.
With tax efficient investment strategies that capture losses to offset capital gains, we can minimize capital gains taxes for our clients.

We also seek investments with low turnover to minimize taxes.
3.) PROVEN INVESTMENT STRATEGIES
We invest in strategies that have proven track records and are suited to your investment objectives.
Our job is to stay focused on achieving your long-term financial objectives, rather than reacting to market volatility.
👉 Want to learn more about creating income in retirement? 
DOWNLOAD THE 3 BEST STRATEGIES
TO DIAL IN YOUR RETIREMENT INCOME
Echelon Financial specializes in investment management.
Our approach is based on four founding principles:
Plan for Tomorrow, Today.
Our mission is to improve the lives of our clients and their families by providing objective financial advice and exceptional service. Let us show you how.