Client-Focused Tax Strategy
Helping you avoid tax traps so that you keep more of your hard earned money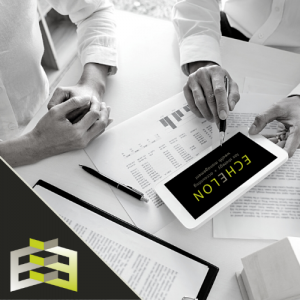 Without careful planning, it's very possible to have a higher tax bill in retirement than as a working professional.
The tax planning our CPA's perform takes in consideration today's taxes as well as your future taxes.  Based on their knowledge of the tax code, the CPA's accomplish this through:
Annual Tax Return Review and Analysis
Annual Roth Conversion Recommendations
Coordination & Timing of Income Streams (Pensions, Social Security, Required Minimum Distributions, etc.)
Asset Location and Tax Loss Harvesting
Charitable Giving Strategies
We are proactive in monitoring the ever-changing tax laws so that you are capturing every tax strategy to which you are legally entitled.
👉 Want to learn more about lowering your tax bill in retirement?
Don't Let Taxes Derail Your Retirement...
Download Our FREE Guide!
Echelon Financial specializes in investment management.
Our approach is based on four founding principles:
Plan for Tomorrow, Today.
Our mission is to improve the lives of our clients and their families by providing objective financial advice and exceptional service. Let us show you how.