Client-Focused Tax Strategy
Helping you avoid tax traps so that you keep more of your hard earned money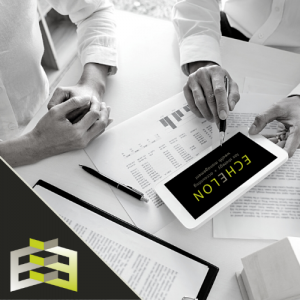 Tax strategies are one of the quickest ways to increase cash flow and start paving your path to Economic Independence — without risky investments or the need to make more money.
The wealthy and big corporations play by the same rules that are available to you and me.   
But the difference is that they understand the rules and how to play the game.
Treat your business as if it were a big public company and use the same tax strategies that they use.
99.5 Percent of the tax code exists for the purpose of saving you money.  All of the so called complexity of the tax law is aimed at reducing your taxes, not increasing them.
A tax strategy is a plan of action for reducing taxes, regardless of your business or investment situation.
It is a long-term strategy crafted to ethically and morally ensure you pay the least amount of tax allowable by law.
Like every aspect of your business, your tax situation improves when you take a strategic approach.
So, how does our Proven Tax Strategy Process work?
– First, we use our proven tax strategy process to identify every tax strategy to which you are legally entitled.
We match the facts of your business to the tax code to identify your tax strategies.
No guesswork on which strategies you can use to lower your taxes.
– Second, our CPA's run a cost-benefit analysis so you know which strategies will save you the most money.
No jumping through hoops only to save a few hundred dollars.
Only the strategies that have the highest ROI for you.
– Third, we help you implement your strategies correctly so that you don't have to worry about making a mistake that could result in an audit.
Our team and third-party resources know exactly how to get you started and maintain your strategies year after year.
Make the commitment to stop paying more taxes than you legally are required.
Keep more of your hard-earned money for your business and your family.
👉 Want to learn more about lowering your tax bill in retirement?
Unlocking Tax Savings For Business Owners
The tax code is over 6700 pages and when you include the federal tax regulations and the official tax guidance, it's about 75,000 pages.
We use our step-by-step process to zero in on the tax strategies to which you are legally entitled and that will provide the largest savings to you. 
This saves you time and money.
Echelon Financial specializes in investment management.
Our approach is based on four founding principles:
Plan for Tomorrow, Today.
Our mission is to improve the lives of our clients and their families by providing objective financial advice and exceptional service. Let us show you how.